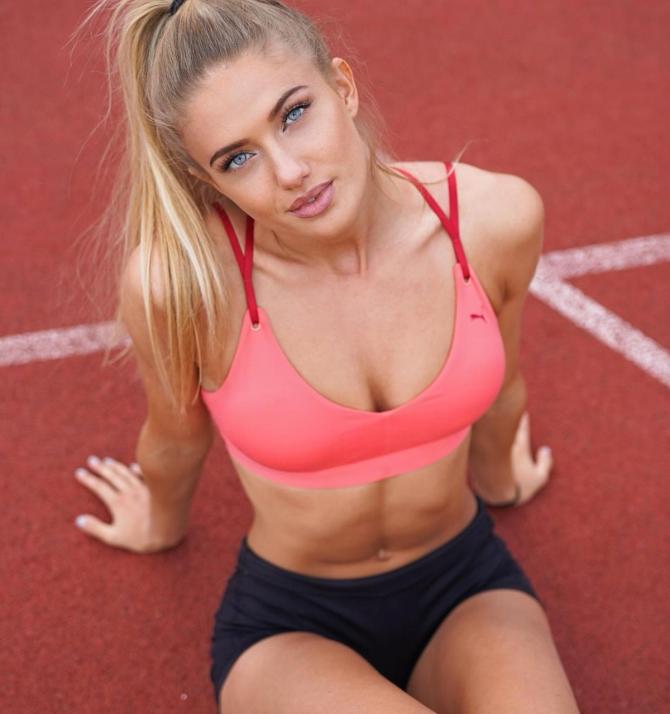 Photograph: Kind Courtesy Alica Schmidt/Instagram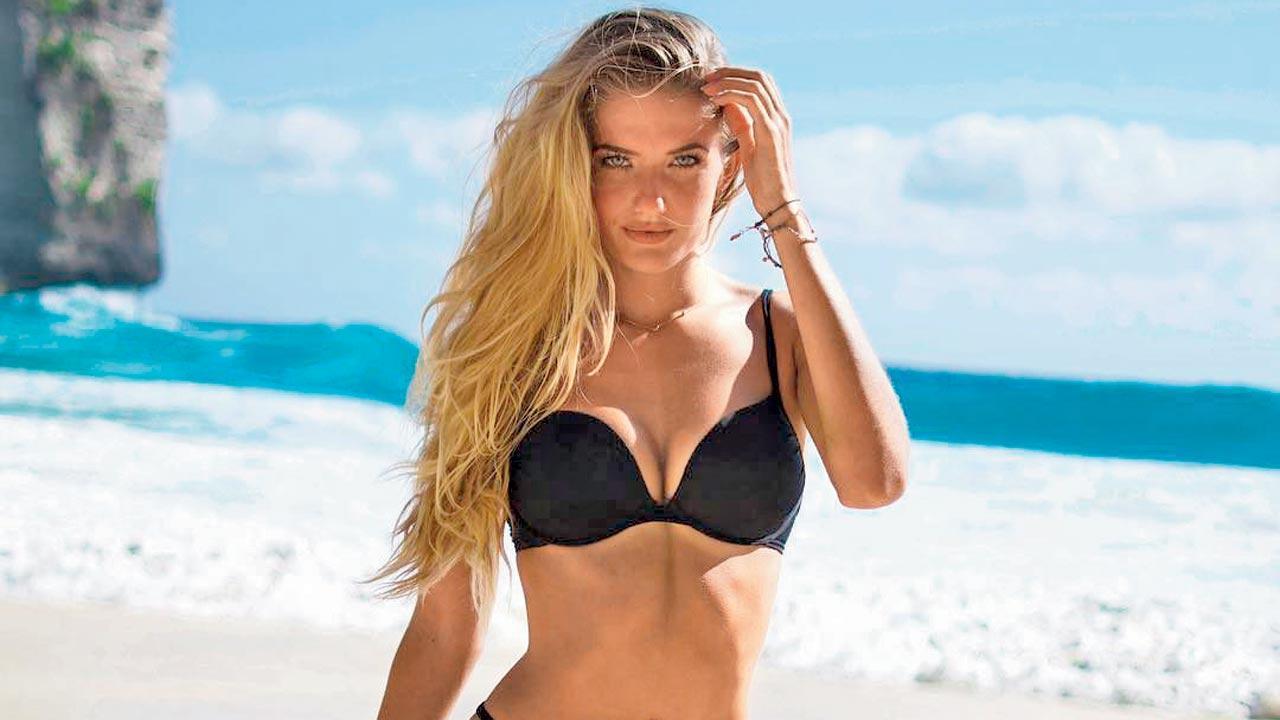 'TOKYO IS CALLING – I'm going to the Olympics!,' Schmidt announced on Instagram.
'Still feels unreal! I'm so grateful and at the same time thrilled to experience something I have been dreaming of since I started all of this! Bring it on – I so can't wait for this.'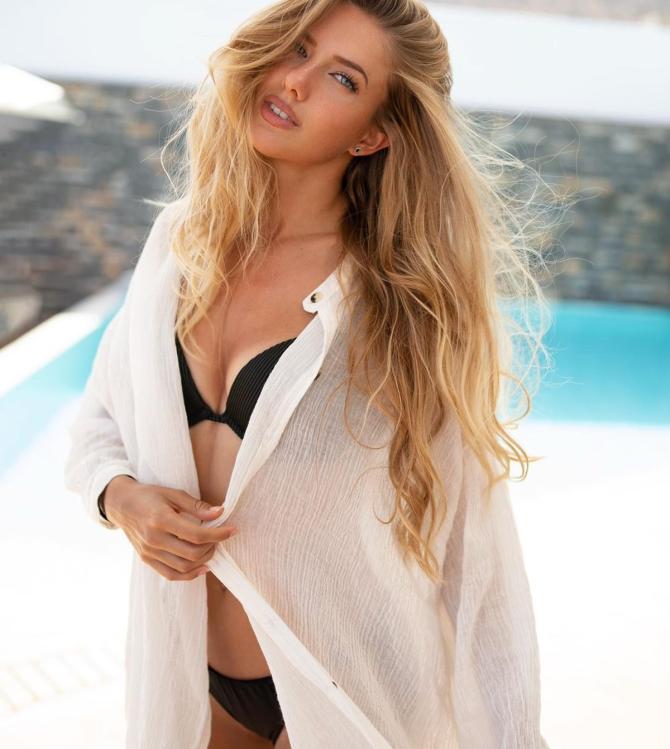 The 22-year-old German track and field star was dubbed the 'World's Sexiest Athlete' in 2017 by a number of Web sites, but there's much more to Alica than her voluminous blonde hair and stunning blue eyes.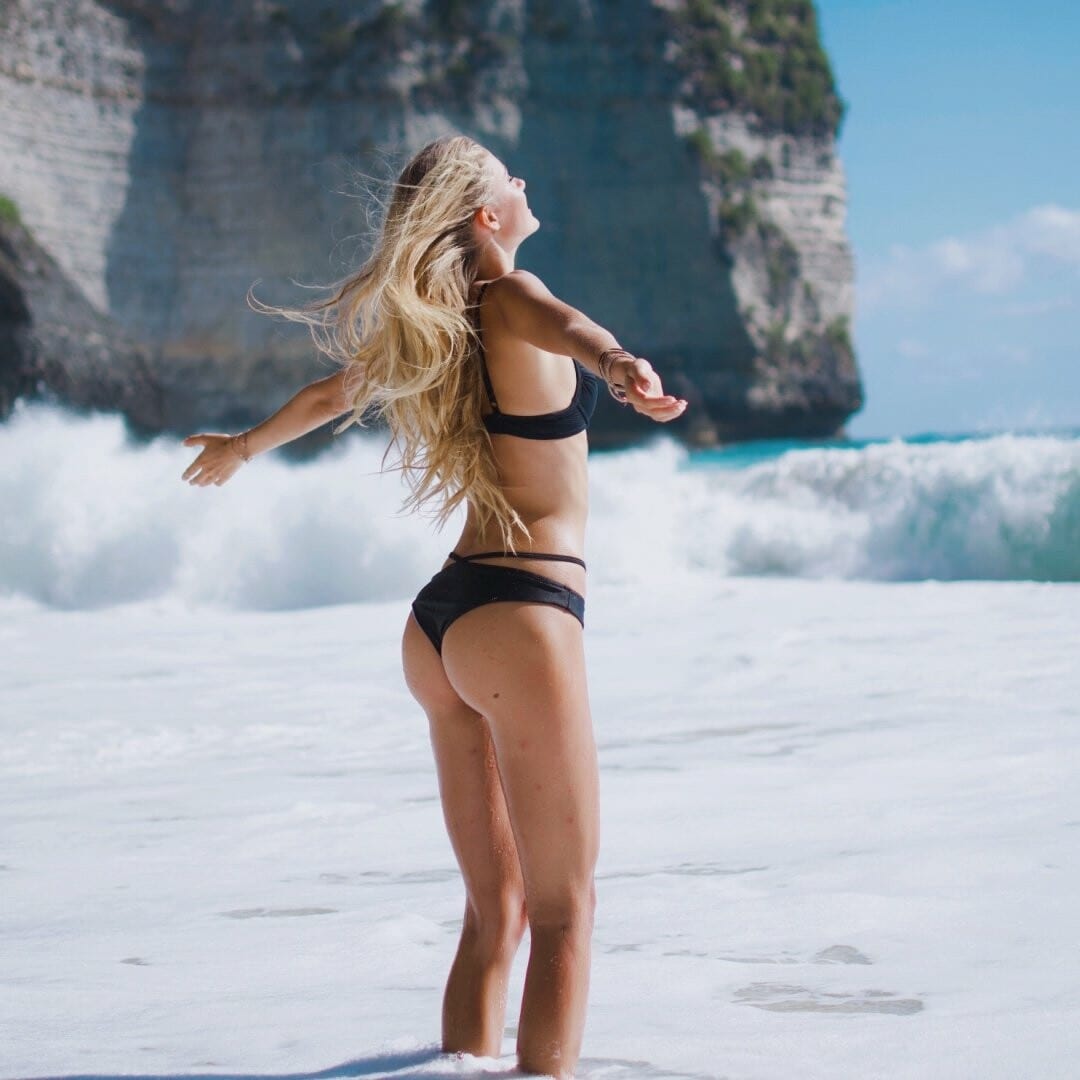 And her reaction was: 'I do not know why I got this title. Sport clearly comes first.'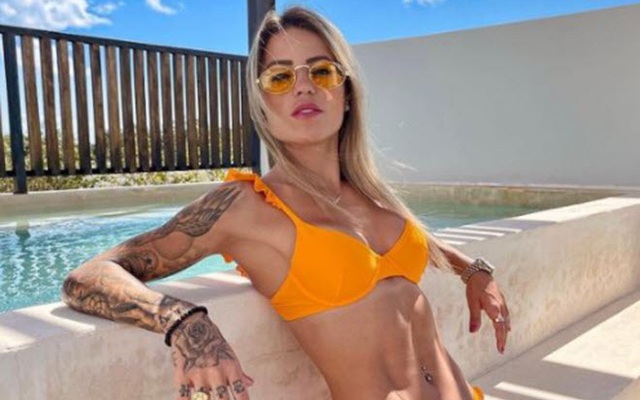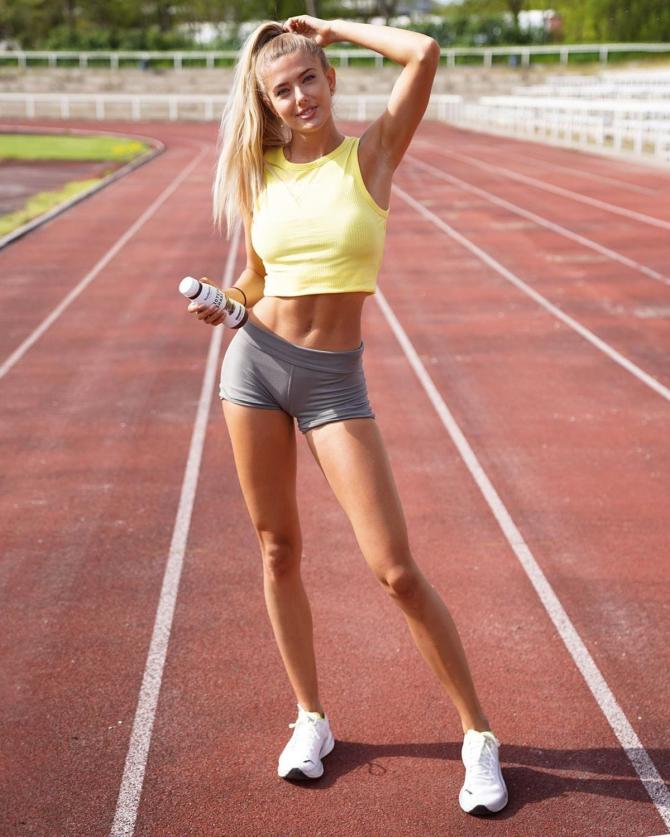 Alica has been running competitively for years. She finished second in the 2017 European Athletics Under-20 Championship in the 4×400 relay, where she took home silver. In 2019, Schmidt won bronze at the U-23 Europeans.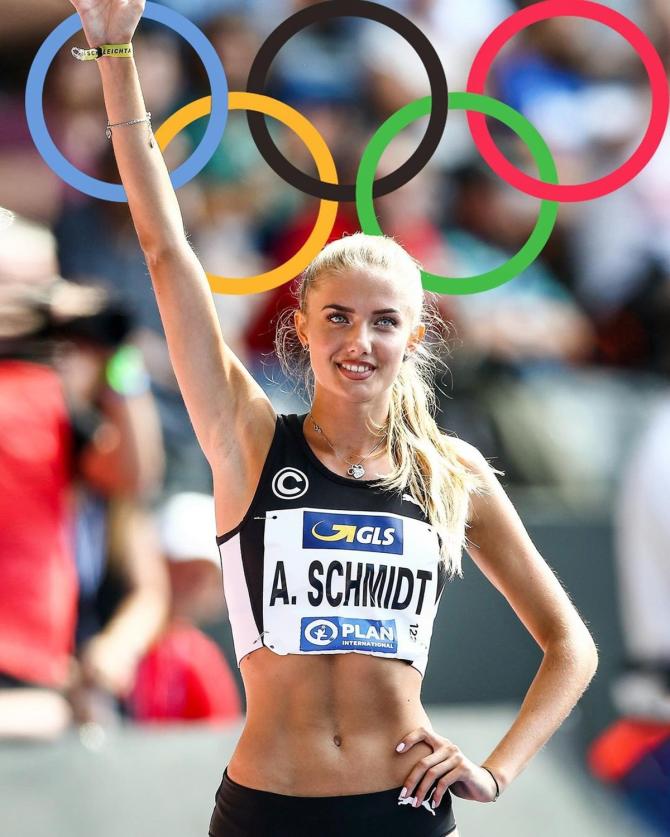 She will be seen in action on August 5 in the heats for women's 4×400m relay and if the Germans do well in the the final on August 7.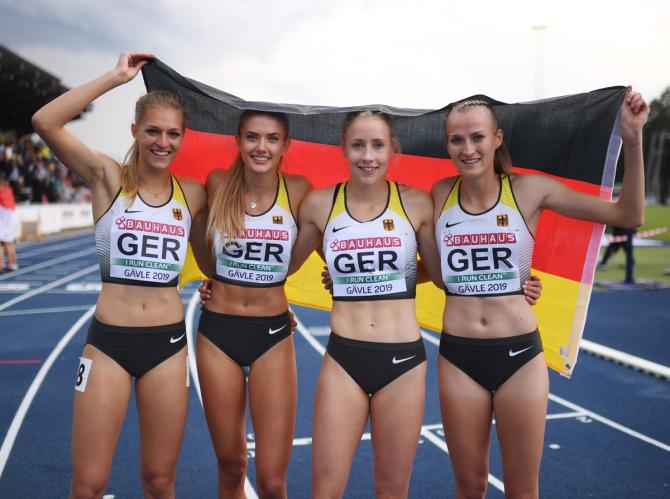 IMAGE: Nelly Schmidt, Alica Schmidt and Corinna Schwab Luna Bulmah of Germany celebrate after the Women´s 4x 400m final in the European championships. Photograph: Oliver Hardt/Getty Images for European Athletics